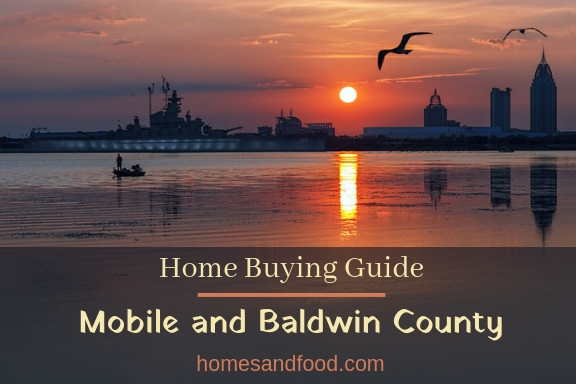 Thinking about buying a home in Mobile or Baldwin County?
While it's very exciting, this decision will be one of the biggest commitments and responsibilities of your life (which can make the process a little stressful too). This is the very reason that I've created this Home Buying Guide for you. I've been a Realtor for 13 years and serve both Mobile and Baldwin County. I look forward to playing a part in this new adventure and ultimately handing you the keys to your new home!
You may be a first time home buyer or maybe you're about to purchase your 5th property. Either way, you will be able to gather some information here that will hopefully take a little stress out of the home buying process.
Because real estate can be a little complicated, this guide was designed to inform you about all of the steps of the home buying process. My goal here is to help you feel more confident, make informed decisions, and act as an educated buyer.
Here's what you'll read about below:
Preparing for Home Ownership
Getting Your Finances in Order
Work With a Realtor
Go Shopping
The Buying Process
The Finish Line!
Preparing for Home Ownership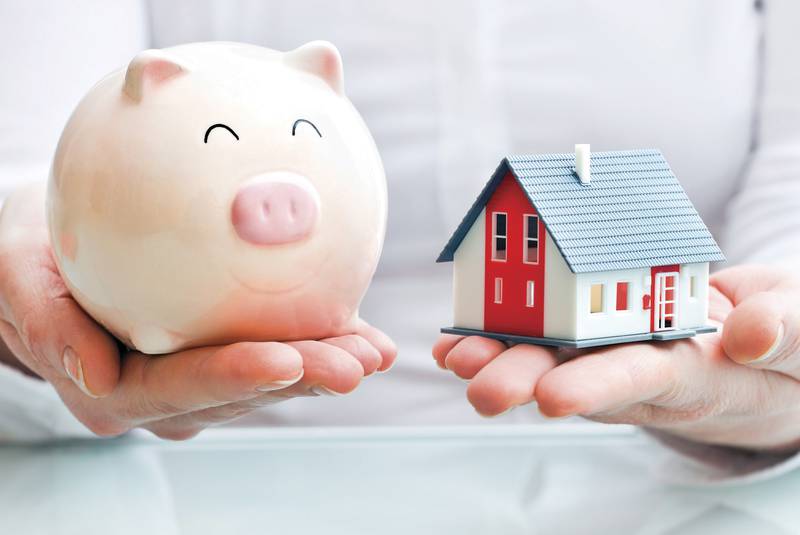 What is Your Why?
Every home buyer has a different story and their own reasons for moving into a new house. You may be tired of renting, building your landlord's equity instead of yours. You might want a change of scenery. Are you wanting to downsize? Is your family growing?
Having a clear understanding of why you want to move will help you find the home that best fits your needs.
Defining Your Needs and Wants
When it comes to a new purchase, most of us want it all. However, most of us don't have the luxury of an unlimited budget so determining your needs and wants are paramount to staying within budget. I have found over the years that it's best to actually sit down with paper and pen, draw a line down the middle, and write down your "must haves" on one side, "nice to haves" on the other side.
Having a clear picture of what you have to have versus what would be nice to have will play a big role when it comes to your budget. For instance, having a pool would be nice but not living in the Fairhope School District of Baldwin County could be a deal-breaker.
Are You Ready?
Owning a home may be a dream of yours. You may have owned your own property for decades and wouldn't think about renting. Whatever the case may be, you have to be certain that you're mentally, emotionally, and financially ready to go through the process. I can help you with some of this by taking some of the mental and emotional pressure off of you but are you financially ready?
Getting Your Finances in Order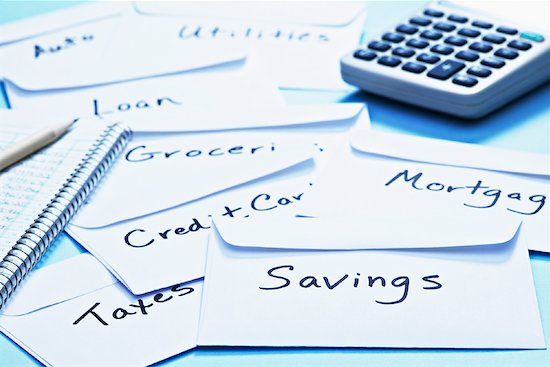 How Much Home Can You Afford?
We are fortunate to live in an area that is very affordable when it comes to home prices. Although the Mobile and Baldwin County real estate markets are extremely active, you can still buy a nice home at a decent price compared to much of the country.
Take hard look at your budget to determine what you can easily afford in a monthly house payment. Once you have that figure in mind, there are a myriad of tools online that can help you come up with a target home sales price.
For instance, I just typed in "mortgage calculator" in Google and came up with this……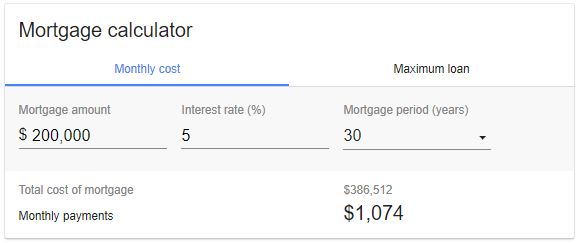 You can plug in a sales price, interest rate, and the term of the loan. You'll instantly be able to see your principal and interest payment. Be aware though! A lot of people make the mistake of going just by this figure but this isn't all of it.
Your monthly house payment is made up of PITI (Principal, Interests, Taxes, and Insurance). So, although mortgage calculators are great to have you also have to figure out how much taxes and insurance will be. I can help you with that by the way if you're purchasing anywhere in Mobile or Baldwin County.
Also, you will have some out of pocket expenses. Depending on what kind of mortgage you're obtaining, you'll have a down payment (anywhere from 0%-5%). You will have to come up with an Earnest Money Deposit (call me to find out what is a typical amount). You'll have to pay for an appraisal and a home inspection. Lastly, you will have your own closing costs. Closing costs are, however, negotiable and I can help you with that if necessary.
Get Pre-Approved
One of the many factors that a mortgage lender will take into consideration is your debt to income ratio. Lenders like to see that your monthly debt is no more than 36% of your monthly income. Here is a rough guideline based on this scenario:
| | | |
| --- | --- | --- |
| Annual Salary | Monthly Income | Monthly Debt |
| $50,000 | $4,167 | $1,500 |
| $60,000 | $5,000 | $1,800 |
| $70,000 | $5,833 | $2,100 |
| $80,000 | $6,667 | $2,400 |
| $90,000 | $7,500 | $2,700 |
| $100,000 | $8,333 | $3,000 |
| $110,000 | $9,167 | $3,300 |
| $120,000 | $10,000 | $3,600 |
| $130,000 | $10,833 | $3,900 |
| $140,000 | $11,667 | $4,200 |
Your credit score is obviously another factor that comes into play for getting pre-approved. While home buyers can still obtain a mortgage loan with a lower credit score, your interest rate will be much lower with a better score.
How Does Your Score Rate?
| | | | | |
| --- | --- | --- | --- | --- |
| Low | Fair | Good | Great | Excellent |
| Below 620 | 620-690 | 690-740 | 740-780 | Above 780 |
The reasons why getting pre-approved for a loan is so important before you start looking at properties is pretty simple. First, you may be qualified for more than you think. On the other side of the coin, you may not qualify for what you really want, so you may have to compromise. With that being said, it's a little depressing to fall in love with a property then find out that you don't qualify to buy it.
There's a big difference between getting pre-qualified and pre-approved. Pre-qualification takes just a few minutes over the phone with a mortgage lender. You are basically giving them the basics: Your name, social security number, income, and debt. You get pre-approved when the lender actually verifies everything that you've told them. Sellers will want to see a pre-approval letter along with your offer.
Work With a Realtor

With such a considerable purchase, there is so much more that goes into buying a home in Mobile or Baldwin County than just showing you a few houses.
There is No Reason to Go Through This Alone
The home buying process involves dozens of factors including working with other professionals, understanding real estate laws, dealing with a lot of paperwork, and staying within certain deadlines. So, you would never want to risk going through one of the biggest purchases of your life without proper representation. I'll guide you through the process and take much of the heavy lifting off of your shoulders.
Choosing the Right Agent
In any area of the country you will find a myriad of real estate agents who would love to get your business. So how to you find the best one to work with you?
Interview more than one agent who is familiar with your area.
Make sure they are a Realtor not just a real estate agent. Realtors abide by a certain code of ethics.
Be certain that your Realtor is a full-time agent. Part-time agents will not be able to be as accessible to you and they are usually part-time for a reason.
Work with a Realtor who have many transactions and closings under their belt. You are best represented by someone with a lot of experience.
Ask about their training. You want to work with someone who is constantly improving themselves professionally and personally.
Choose a Realtor who actually listens to your concerns and needs, someone who shows an interest in "you".
Look for an agent who you'll feel comfortable with working side by side. The Realtor and the buyer should actually like each other since they will be spending a lot of time with each other.
Why Buyers Should Not Use the Listing Agent
Buyers should never, ever use a listing agent or model home agent to represent them in a sale. I don't believe that this is a misunderstanding but a lot of buyers just don't know how things operate with real estate law, which is completely understandable. For instance, I don't know how to replace the transmission on my car so I have to consult a mechanic.
The real estate agent who is featured on the yard sign or who sits at the model home of a new subdivision works for the seller/builder – period. By real estate law, one person can only represent the best interests of one party, either the seller or the buyer. That makes sense right? How can the listing agent of 123 Maple St get you the best price for the property while at the same time help the seller make the most profit from the sale.
Of course, the listing agent will show you the home with a smile and write the offer (often called "double dipping") but always remember they have one obligation – to look after the seller's best interest.
This law does not only apply for Mobile and Baldwin County but this is the case nationwide.
If you're buying in lower Alabama, I will work to get you the best possible price and the best terms with the least amount of hassle. Give me a call or send an email today!
Go Shopping
After we determine your needs and know exactly what price point to stay under, I will set you up with a "Saved Search" web page through our MLS system. You'll be notified of all the listings that match your search criteria. This is a great system because it saves you a ton of time from having to always type in your criteria and prevents you from having to sift through properties that aren't a good fit for you.
At this point, we go house hunting! Understand that in my eyes, this whole process is all about you. Based on the listing results, I will schedule the homes that you want to see in person and work around your calendar. I will then accompany you on all showings and give you advice on pricing, the property, and the surroundings.
From the properties that you like the most, we'll discuss possible resell for the future, commute times, proximity to shopping, etc.
The Buying Process
Some would say that the real work begins at the time you make an offer on your new home. I tend to agree with that. One of the greatest benefits of working with a Realtor is that you have someone who has a clear understanding of real estate law and real estate timelines.
The Purchase Agreement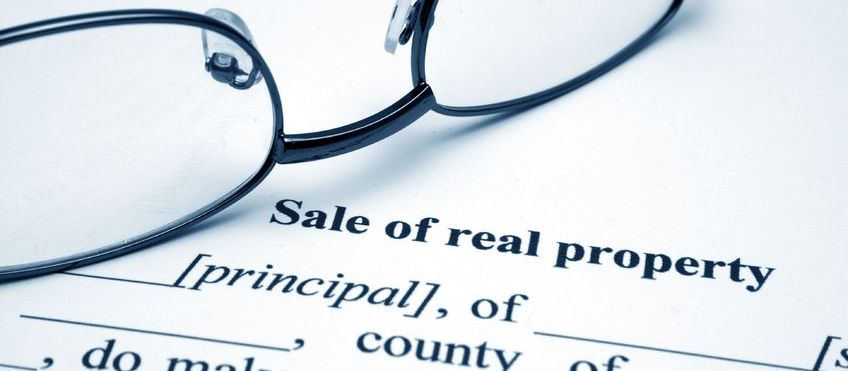 So you've found the perfect home and it's time to write an offer. Based on the current market conditions, the condition of the home, and how the seller has priced the property, I will advise you on what to offer. The seller can then accept, reject, or negotiate your offer. Most of the time both parties will negotiate price and terms of the contract.
You are not alone! In fact, I will negotiate for you and you'll never have to talk with the seller or the listing agent. I'll work to get you the best possible price and the best terms that fit your needs.
Typically it takes roughly 30 days from the day your offer is accepted until closing day, however this time is whatever the buyer and seller agree to in the purchase agreement. During this period of time, there will be a lot to do including setting up inspections, removing contingencies, working with the lender, dealing with the title company, etc….
Contingencies and Inspections
There are a number of elements in a real estate transaction that work toward your benefit:
Appraisal
Home Inspection
Termite/Moisture Inspection
Lead Based Paint Inspection (if built prior to 1978)
Your approval of the Home Owner's Association docs (if applicable)
I'll play a big role in scheduling and orchestrating all of these contingencies and staying within the time restraints of the contract. If there are repairs that you want the seller to make based on the inspections, I'll negotiate that for you as well.
The period of time from contract to closing can be extremely frustrating if you're doing this on your own. I will take the bulk of this load off your shoulders.
The Finish Line!
You've got your final loan approval from the bank, all contingencies have been met, and it's almost time to close! Usually the day before closing we will do a Final Walk Through. This is an important step that can't be missed. This walk through is in place to assure that all repairs were made and that no new damage was done to the property since you wrote your offer.
On the day of closing, you'll bring your driver's license and any funds that are required to close. The closing agent will walk you through all of the documentation from the title company and your lending institution. You'll sign everything and be a new home owner. Congrats!
Are You Ready to Get Started?
If you're ready to buy a new home or condo in Mobile County or Baldwin County, please contact me. Let's talk about what you're looking for and how I can help you find your new home!