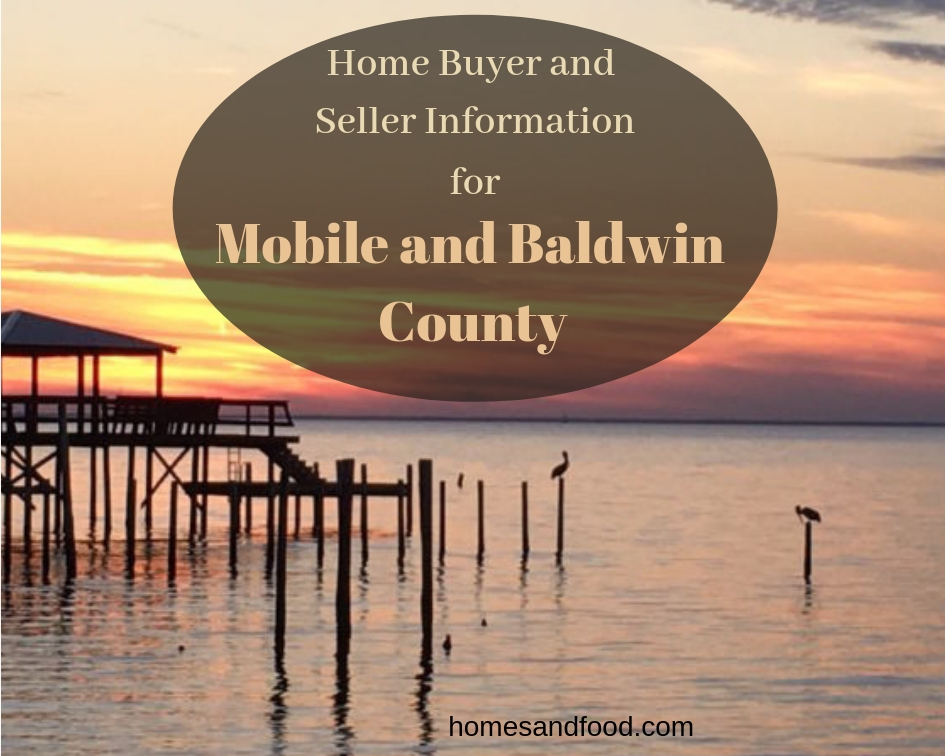 Our area is rich with culture, character, tasty food, and great opportunities in real estate. Because of this, both Mobile and Baldwin County are drawing home buyers from all over the country on a regular basis. This article is dedicated to giving home buyers and sellers a resource for your next home purchase and for putting your house on the market to sell.
Real Estate Information for Home Buyers and Home Sellers for All of Mobile County and Baldwin County

Home Buying Strategy
The Consultation
Preferably our first time together should be face to face but I understand that we live in a fast paced world and many home buyers for lower Alabama live out of state. So, whether it's at a coffee shop or over the phone, I want to really get to know you and your real estate needs. Here are just a few things that I would want to know about you?
Do you have a specific area that you're interested in?
Is the neighborhood just as important as your home?
Are you prone to living in a more rural area or busier section of town?
What is the target price of your new home?
Have you spoken with a lender yet? Paying cash?
What are your needs and wants? What aspects of the property are "must haves" and "would be nice to have"?
Are schools important to you?
Just to name a few……
Mobile and Baldwin have a very active housing market with a variety of home styles, sizes, and prices. You'll find plenty of choices for new construction, pre-existing homes, and condos. My goal is to gather as much information as I can to advise you in order to make a more informed decision. It's all about you and I work for you!
Finding Your Home
Spending time to narrow down your needs and wants will ultimately help us get to the next step – finding your next home.
It's house hunting time!
Whether you are a first time buyer or you're looking for your "forever" home, I'll go to work to make it happen. From the information we've gathered from you, I'll set up a buyer profile detailing your exact criteria for your next home purchase. You'll get an initial list of properties that match what you're looking for and also be notified when new listings come on the market.
From the homes that rise to the top and interest you the most, I'll schedule a tour for these properties, accompany you, and give you my advice on the property.
As my client, I have your back. I'll look for potential problem areas that could effect you down the road and also make sure that you're not overpaying for the home.
Make an Offer
Dealing with real estate contracts can be overwhelming but from the very first day until closing, I'll work with you through the whole process that includes:
Offering a proper price
Earnest money
The home inspection and other contingencies
The title company
Your lender
Repairs
Staying on top of deadlines
Closing Day
After we satisfy all of the conditions of the contract, it's time to get the keys to your new home! First, you'll get a settlement statement within 3 days of the big day, to make sure everything is right. On the day of closing, you'll bring any money that was required of you (if any) that would include a down payment and/or closing costs. Make sure to also bring your driver's license. You'll then sign some paperwork and you're done. You're now a new home owner!
This is just a short outline of the process of buying but I am just a phone call or email away if you want any more details on buying a home right now.
To see a more detailed guide, please click on The Home Buying Guide for Mobile and Baldwin County.
Resources for Buyers
Click on the Resources for Buyers page for real estate articles, mortgage calculators, vendors, and much more.

Listing Strategy for Your Home
Effective Pricing
If you have spent any time looking at homes for sale online or elsewhere, you've probably noticed that some homes sell faster than others. There is a reason why some properties sell and others don't. Most of the time this comes down to price, condition, and location (price is the major reason).
There are many different factors to take into account when pricing your home to sell. Here are a few things to consider:
How many homes are for sale in your area?
What are the prices of those homes?
What is their average price per square foot?
What are the neighborhood amenities?
Lot size?
How many listings were withdrawn or expired?
It's so important to analyze all of the data in order to make sure that your home doesn't fall into the category of going stale on the market. I'll do that for you.
Click here to find out what you're home is worth now!

Proper Marketing
Real estate marketing is so much more than just placing a for sale sign in the front yard and hoping the house sells. In today's digital world, real estate agents have to be internet savvy. They need to know how to effectively get their client's listing out to the most possible people.
More people leads to more phone calls which leads to more showings which leads to more offers. The proactive Realtor with expertise in internet and social media marketing will better put their clients in a position to win. I own and operate 7 local real estate sites (you're on one now of course) that attract thousands of potential buyers every day to properties that are for sale in Mobile and Baldwin County. These are buyers that may not see your listing otherwise.
I also list properties on dozens of other online classified sites and make well use of social media marketing. You're property will get seen.
Communication and Follow-Up
My strengths are pricing, internet marketing, negotiation, and communication. My clients are never wondering what's going on with their listing or transaction. That's good news for you because one of the biggest complaints that I hear from home sellers is that they never heard from their Realtor after signing the initial paperwork.
I'll constantly keep you posted with showings, feedback, and new properties that come on the market that could be potential competition for your listing.
Resources for Sellers
Click on Resources for Sellers to find guides, articles, and my Pre-Listing Package.
Again, this is a brief outline for selling your home in Mobile or Baldwin. If you have any questions or concerns please contact me from the information below.