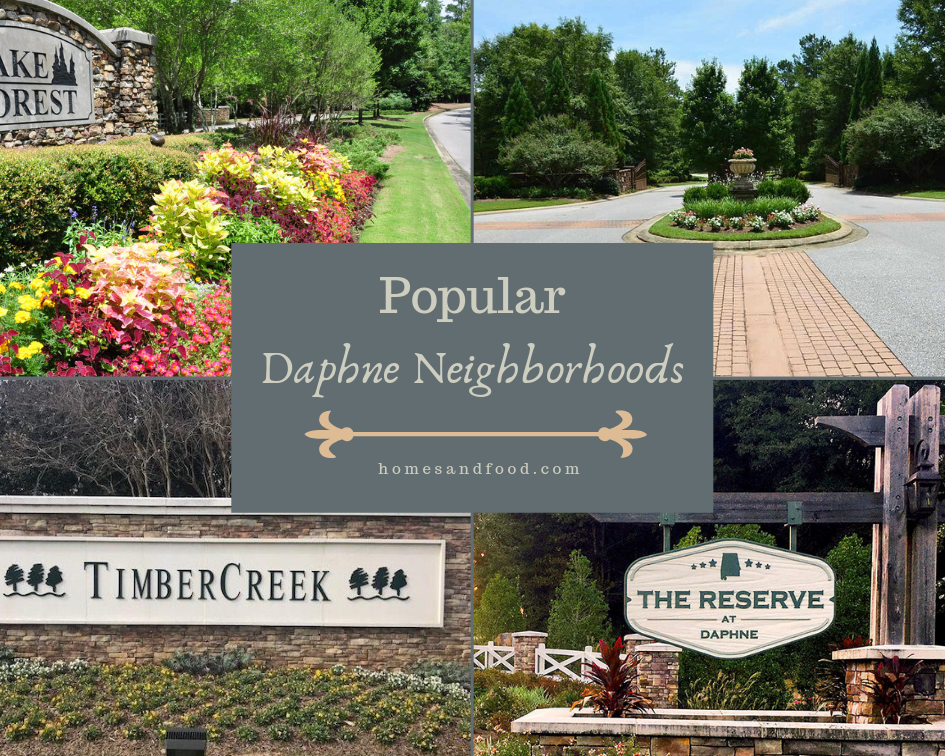 Popular Daphne Neighborhoods
Austin Park – Large homes at a price per square foot of around $108.
Austin Park Estates – A well-appointed neighborhood with most of the homes built from 2015 to the present. New construction is available.
Avalon – Avalon was established in 2003 and homes were built through 2018. Located quietly in the central east portion of Daphne. Large houses.
Bay Branch Estates – A fairly large subdivision that's nicely treed. Located within a few miles from Malbis and tons of shopping.
Beau Chene – A gorgeous neighborhood that's secluded, heavily wooded, and gated. A must see!
Bellaton – Popular subdivision located off of Hwy 181 with home prices at an average of $120 per square foot.
Blackstone Lakes – One of Daphne's newest neighborhoods with new construction starting in the $220's.
Canaan Place – This is one of my favorite neighborhoods in Daphne for homes priced around $300,000. Check these homes out.
Diamante – Another brand new subdivision in Daphne with homes in the high $300's. 4 and 5 bedroom properties with great square footage.
Lake Forest – Here you have a huge subdivision offering wide options in square feet, style, and price.
Timbercreek – Beautiful golf course community with homes that are highly desirable for buyers.