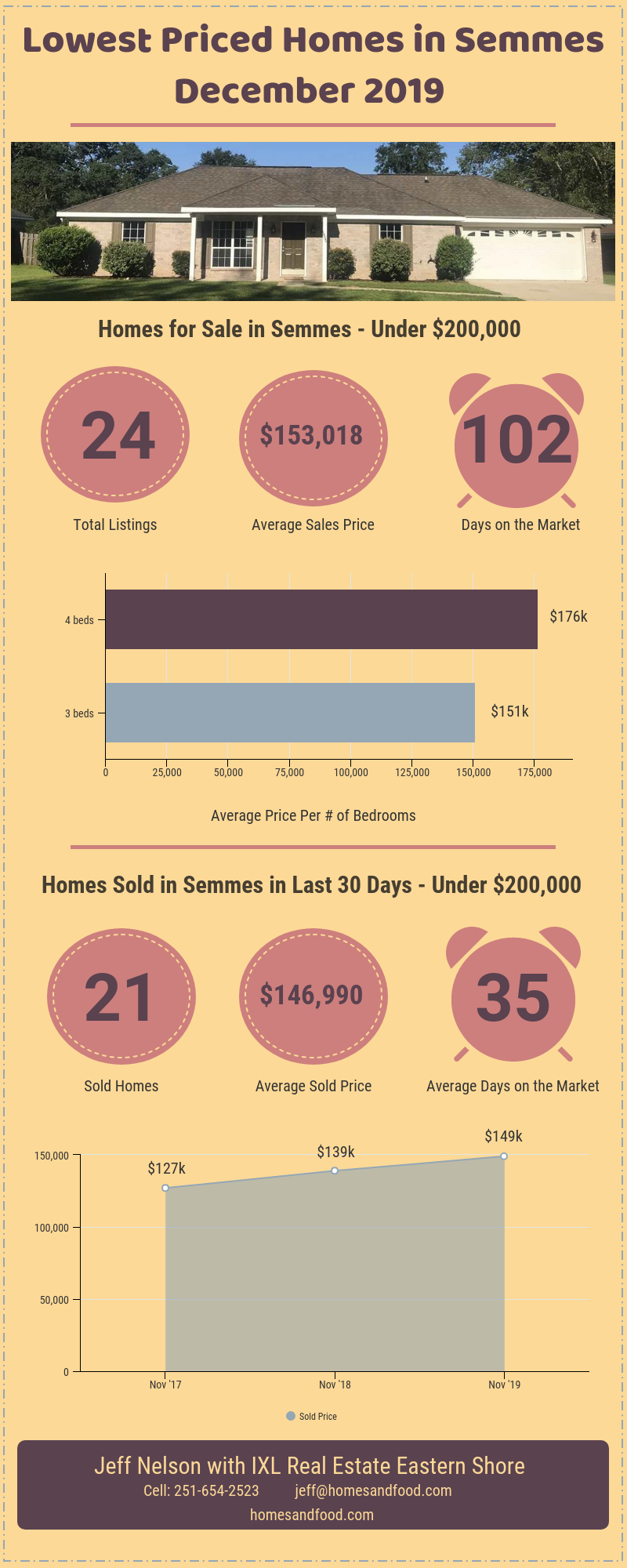 All of the Mobile area is growing steadily and new home buyers are flocking here mainly because of the great real estate prices.
Semmes is a big part of that. There are plenty of choices for buyers especially for those who are looking to buy a home under $200,000. Here are the …………
Lowest Priced Homes in Semmes – December 2019 Update
Right now there are 24 homes for sale in Semmes that are under $200,000. These prices range from $74,900 to $199,900. The average sales price is $153,018.
22 homes have 3 bedrooms and 2 homes have 4 bedrooms.
Square feet ranges from 1,026 to 2,400. The average size of a home in Semmes that's under $200,000 is 1,564 square feet.
The average price per square foot is $98.22.
Here are some of the best neighborhoods with the lowest priced homes in Semmes include:
Also, click here to see ALL of the lowest priced homes for sale in Semmes.
Are you looking for a new home in Semmes at a great low price? Please contact me for more information about any property or to schedule an appointment to see a home in person.