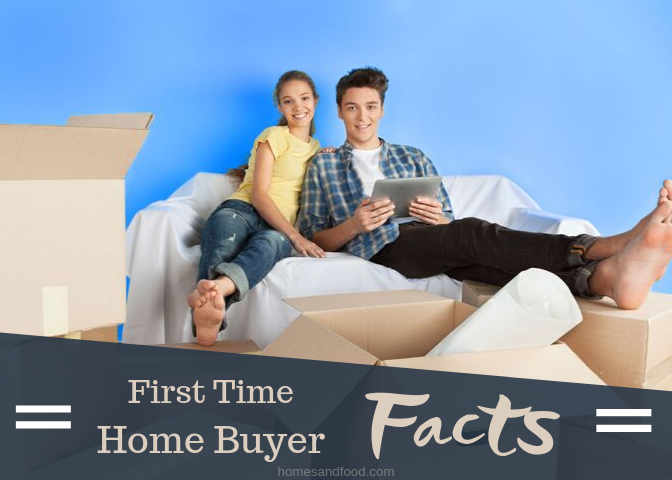 To say that first time home buyers are an integral part of the real estate industry is an understatement. In fact, this group accounts for the nearly half of all homes sold in the country and most first time home buyers are millennials.
Check out these…..
First Time Home Buyer Facts for 2019

With most first time home buyers leaving the rental market and entering the world of ownership, they bring with them knowledge of how to get information off the web but they still look for professional guidance to become a more informed buyer. 46% of all home buyers in the country are purchasing for the first time, realizing that they are throwing their money away by renting.
Who Is The First Time Home Buyer?
The typical first-timer is 34 years old which is an 18 year spread difference from the average age (52) of someone purchasing their 2nd property or greater.
61% of this group are Millennials who were born between 1981 to 1986. Throw Gen Zers into the mix and you have an incredible market share of 66%.
The median income for the first time buyer is $72,500 which is roughly $5,000 less than the repeat buyer. Because repeat buyers likely have more "time in the saddle" with home ownership, they usually have more to put down on their next home from built up appreciation. Although having a larger down payment can create a smoother transaction and give the repeat buyer more options, their are many programs available for those who don't have a lot of cash to use as a down payment.
The younger, first time buyer crowd tend to lean toward buying their property in urban and suburban areas for the most part.
43% choose the suburbs
40% choose urban areas
17% choose rural areas
This trend goes along with the younger group wanting to be closer to their job, community amenities, and things to do. One of the reasons for this is that more first timers tend to live with other people (children, parents, roommates) than repeat buyers. In fact, 56% of this group have children under the age of 18. It's rare to find a lone wolf as first time home buyer.
Is the Term "Starter Home" a Thing of the Past?
As a busy Realtor for many years, I'm not even sure what a starter home is anymore. Buyers usually rent until they can afford to get what they want. In the case of the first time buyer, the average house has a sales price of $230,000, offering 3 bedrooms, 2 baths, and 2,000 square feet. This price tag can get you a nice property in our area and the folks who are newly entering the market are figuring it out.
Nearly 75% of the properties that are purchased are single family homes versus a town home or condo and they take a typical amount of time looking for their new home – 4.5 months. Because this group tends to put great value on location, you find that they are more likely to purchase a property that may need a little work, more so than the repeat buyer.
Their Home Ownership Journey
Because the whole process is new to them, first time home buyers usually prefer the help of a Realtor versus some who think that just because they bought a house, they're experts. 🙂
This purchasing group gravitates to anything digital so the nod is given to the listing that looks sharp and has great pictures/videos. They also lean toward working with agents who are up with the times with online articles and social media exposure.
In addition to tech, here are the qualities that buyers find the most useful in a real estate agent:
81% – Trustworthiness
80% – Responsiveness
75% – Real Estate Market Knowledge
74% – How well they respect the buyer's values.
69% – Strong negotiating skills
As for getting funds for their new property, first timers are like most everyone else with 85% getting a mortgage. Although they're uncharted waters, about 71% are able to obtain a mortgage on the first try without getting denied.
Usually the big struggle for this purchasing group is coming up with the down payment. The optimal amount is 20% so the borrower won't have to pay private mortgage insurance. However, the goal of home ownership if very achievable with loan programs that offer 5%, 3%, or even no down payment options.
60% of first time buyers have less than 20% to use as a down payment.
So after having to find a good Realtor, go house hunting, deal with the finances, and wade through the inspections, most first time buyers (95%) are happy with their purchase.
Additional Resources Include: