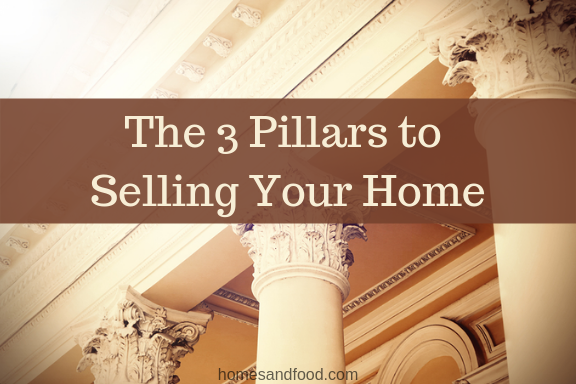 Want to sell your home? Wow, how many times have you seen that question in a real estate agent's website or a Facebook ad? Everyone seems to have the answer. The agent is the smooth talker, they've been in business for 40 years, they will do an open house, etc….
Yes, of course I'm a Realtor, but most of the people who will read this article aren't in my market area sooo, I'm giving you information that is not pointing you in my direction to use me as your agent. If you're having trouble selling your house, you're about to read the truth regarding why it's probably not selling. It's fairly simple and most of the time it comes down to 3 factors (pillars): price, condition, exposure.
3 Pillars to Selling Your Home
I'll probably get some emails or calls on this one because I'm not only going to after sellers but I'm also going to go after agents. If you're in a strong real estate market and your home isn't selling, there is a reason why.
Price
It has been said that every home in the country will sell for the right price. Well, of course! You price it low enough and surely you'll get a buyer. However, that's not the job of the listing agent. Their job is to get the seller the most amount of money in the shortest amount of time with the least amount of hassle.
There is an epidemic in many areas of the country (including mine) where homes are priced way over where they should be. This just wastes everyone's time.
So, how do you price your home correctly?
There are guidelines to pricing your property and it has more to do with number crunching than it does about feelings. Buyers won't care how long the house has been in your family or the memories that were created in the backyard or the time it took you to paint the living room.
If your house is priced $20,000 over what other similar homes are, they want a good reason as to why. If that reason doesn't satisfy them, they'll simply not consider your property at all.
Look at Homes That Have Closed
Always remember that buyers determine what a home's value is so we have to analyze homes that have actually sold.
The best comparable sales involve properties that are most like yours in location, style, age, and size. You have to compare apples to apples here. Home prices vary from neighborhood to neighborhood so even though 2 properties are located in the same city, their values may be much different.
For instance, Stonebridge and Timbercreek are both neighborhoods in Spanish Fort. After a quick search I found that a 3,000 square foot home in Stonebridge sold at $115 per foot and the same sized home sold in Timbercreek for $121 per foot. That's an $18,000 difference for similar homes that are only about 10 miles away from each other.
Look at Properties That Haven't Sold
Before you price your home to sell, a good litmus test is to analyze properties that are on the market and listings that expired or were withdrawn. Because most homes will sell at the right price, these properties will be great indicators.
If you see 25 homes that have been on the market for awhile that are similar to yours, you should take a close look at their prices. If you price your property as they did, you will likely get the same result as they are getting.
I recently had a listing that didn't sell. The reason – my listing looked great, had 4 bedrooms, and was built in 2005. Other homes in the same area that were similar in price were going under contract but they were built in 2019. The seller didn't want to lower the price to a number that wouldn't compete with new construction so the their home didn't attract a buyer. I only took the listing because the subject property had a 700 square foot lanai that the others didn't, thinking that would get a buyer. It didn't.
Buyers determine value so that's why having the right price is one of the pillars to selling your home. If you're a seller basing your opinion on feeling or you're an agent setting the price just to "get the listing", the home probably won't sell.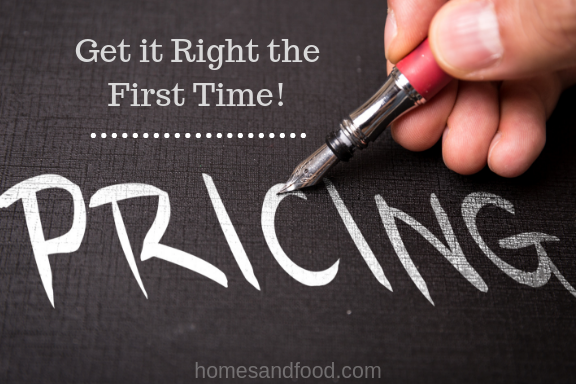 Condition
The condition of your home is a pillar to selling because buyers are looking for a property where they won't have to do a lot of work to after closing.
The less the better!
Repairs
I know we get busy with our jobs and family so it's easy to let things go sometimes around the house. But, you will have to address these "issues" if you want to find a buyer. Walk through every room of your house and walk around your house to identify everything that needs to be done. Here are just a few things to consider when it comes to repairs before selling:
Power washing to get rid of dirt and mildew
Replace torn screens
Re-paint the front door
Replace the mailbox
Fix a broken shingle
Trim the shrubs
Re-caulk cracked areas on baseboards and door jambs
Replace water faucets and shower heads
Replace burned out bulbs
Touch up paint
Fix squeaky doors and cabinet drawers/doors
Repair cracks/holes in walls and ceilings
Prime watermarks and re-paint
Replace the toilet seat
and much more
You want to give the buyer less negative to think about and have them focus on the positive aspects of your property. Many of these fixes are inexpensive and are very effective.
It's also a great idea to a pre-listing home inspection.
Decor
I know I'm walking on thin ice when it comes to people's taste so I'll do so carefully….
When selling your home, you want to appeal to the masses and the best route you can take is to go neutral. Think clean and neutral. While "over the top" colors and decor might be your cup of tea, it's probably not going to be for most of the people walking through your house.
This is why staging is so big in real estate. Clean sight lines, neutral paint colors, and open spaces are most appealing to buyers. Yes, your hot pink couch is not going with the sale but you want to keep your buyers mind on task. The more you get them thinking about your stuff or asking questions like "why did they do that?", the less they will be thinking about making an offer.
Clutter
A big part of staging your home to sell is removing everything that is unnecessary from your property. This helps you a few ways.
You're going to have to move it anyway.
Your space will look larger.
The buyer's focus will be on the house and not on your stuff.
The word "clutter" may be a little harsh so here's another way to look at it. Consider moving these "personal" items from your property before trying to sell:
Collectibles
Trophies/Awards
Family photos
Deer heads
Collections
Excess magazines and books
Some plants (if you have a ton of them)
Excess furniture
Most everything on your kitchen counter
Toiletries
Excess clothing (buyers will look in closets)
Excess pots and pans (buyers will look in cabinets)
Anything that you can do to keep the buyer's attention on what they would be buying is the goal here.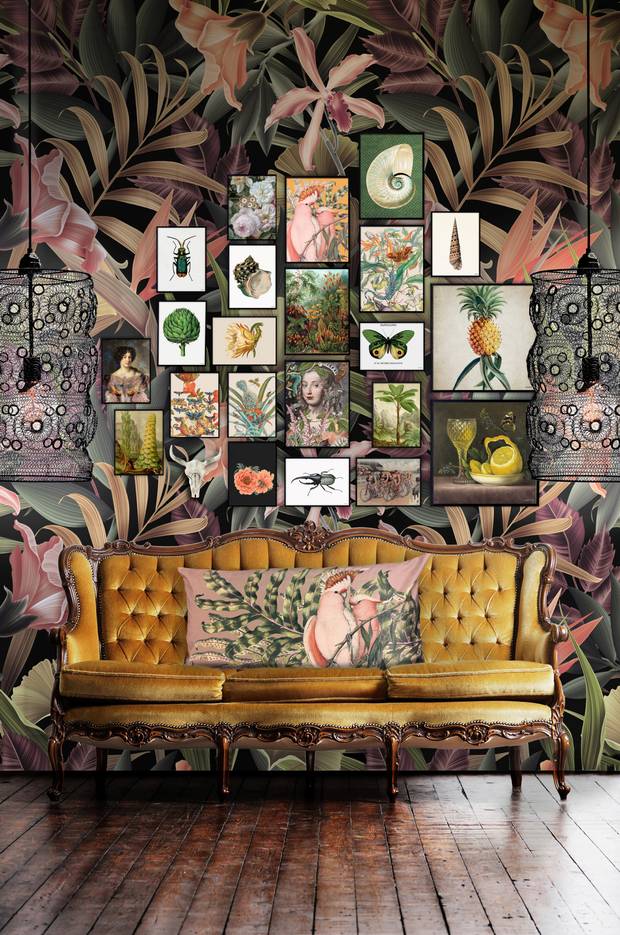 Exposure
We all know of the digital world that we live in these days and buyers are becoming more internet savvy all the time. Marketing your home will take a lot more than just putting a sign in the front yard, holding an open house, and placing the listing in the MLS.
Buyer's will make a judgement about your property based on what they see online because about 96% of buyers find their next home online.
Pictures
It would be a shame to have your home priced right and all noticeable repairs made then have horrible pictures. This should go without saying but your listing pictures should be clear with good light. They should highlight all of the attributes of your home and there should be a lot of them.
Dark and grainy pictures are a huge turn off to buyers to the point where they won't even schedule an appointment for a tour.
If you can, have your pictures taken professionally. If a smartphone is used, there are quite a few great apps that you can use to enhance the photos before publishing.
Online Marketing
Since the vast majority of buyers go online to find their next home, you should work with a Realtor who understands online marketing. This has to do with social media and search engines.
Every real estate agent out there has their own website that was probably given to them by their broker but if no one knows it's there, what's the use? Work with an agent who is seasoned in internet marketing and knows search engine optimization. They already have a site that is effective and found on Google. So, if your home is in Daphne for instance, buyers would be able to find your listing faster if they Googled Daphne Neighborhoods.
Also, since most people use some form of social media every day, you should work with a Realtor who has a strong presence there. They not only have a business page on Facebook, Instagram, and Twitter for instance, but they also advertise their listings on these platforms.
The more eyeballs that see your listing, the faster you will find a buyer (thanks, Capt Obvious!).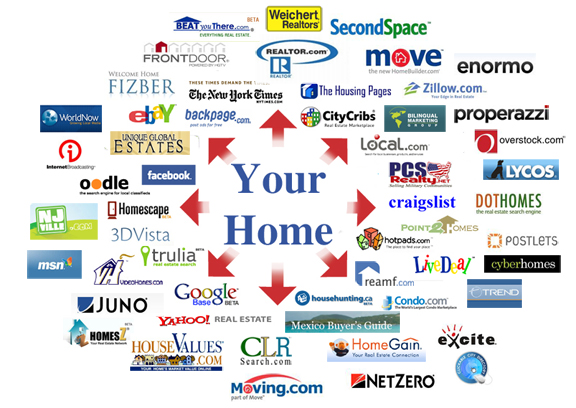 The Takeaway
We all see properties that sell quicker than others and as you can see, you need to have a balance of price, condition, and exposure for your property. If you have this in place and you will reach the goal of selling your home.
Other Resources for Selling Your Home: