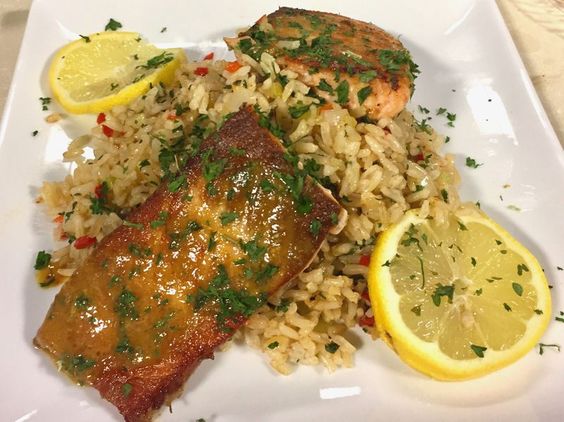 Here's a great looking recipe from the folks over at Naman's Catering. I already had a different fish dinner set for tonight but I can already tell you that I'm buying some salmon tomorrow!
Can't wait to try this…….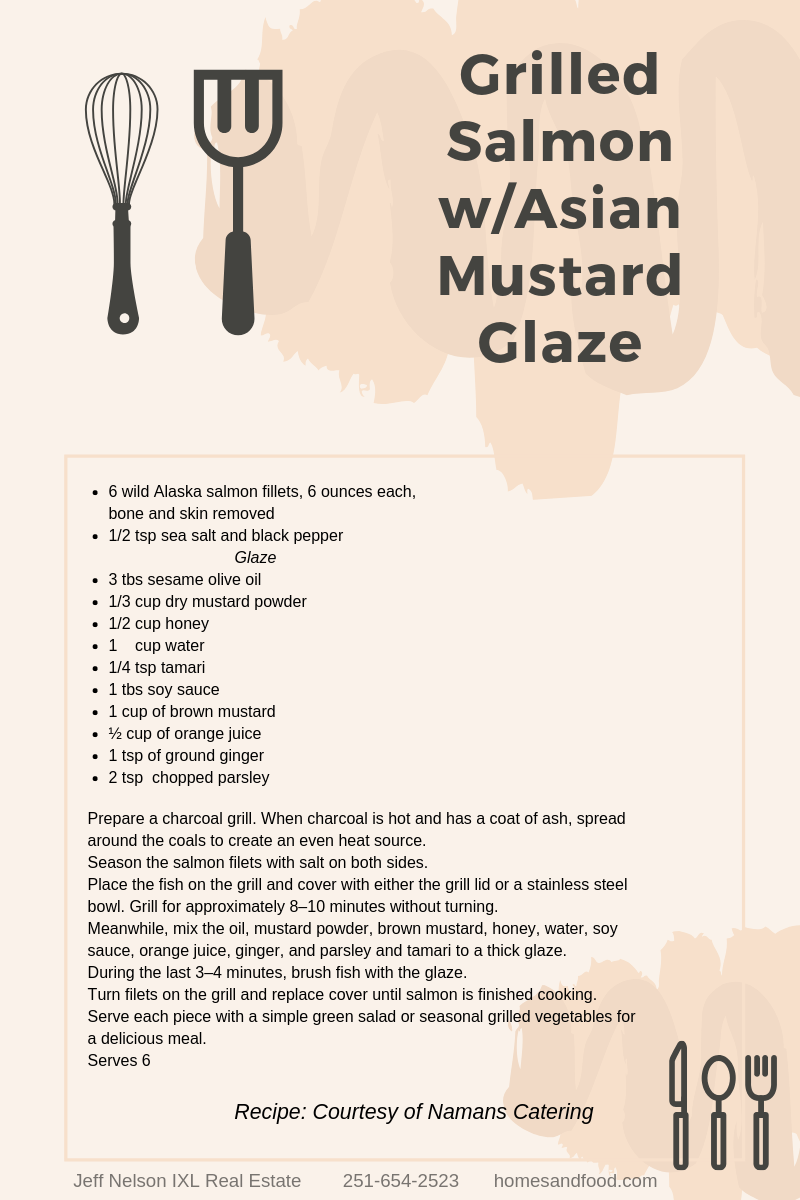 Keep coming back to HomesandFood.com for information about real estate in Lower Alabama and hometown food.