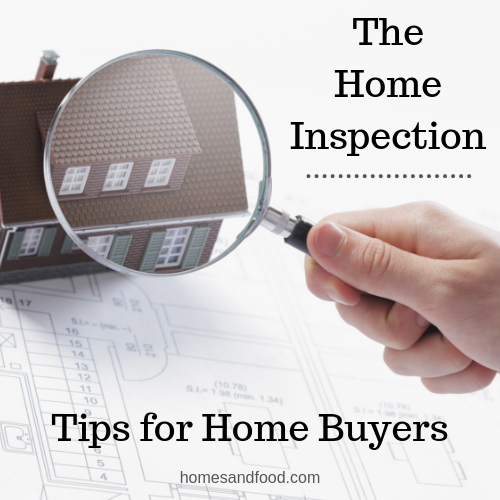 So, you've found that perfect house in the right area with the right price and now you're under contract. Now is the time that all of the inspections and contingencies need to be addressed so you can get to the finish line – closing.
There can often be feelings of anxiety and trepidation when it comes to the home inspection and it's understandable. You already know what the house looks like on the surface but what's underneath. On the other side of the coin, the sellers may have fixed up their home to the best of their ability but there's a possibility of a total surprise in the report that could kill the deal.
Tip #1 – Don't Skip the Home Inspection
While most buyers realize they need to get a pre-existing home inspected and rightfully so, we often see buyers forego the inspection when it comes to new construction.
Don't make this mistake!
Homes are built by humans and city inspectors are humans too. Humans make mistakes. Spending a few hundred dollars for a third pair of eyes and peace of mind is worth it and will possibly save you a lot of frustration in the future. I've sold many new construction homes that had issues that a home inspector caught that others didn't. One of the examples include duct work that wasn't fastened properly in the crawl space. So, who knows how long the buyer would have been cooling the outdoors before realizing the problem.
Yes, it's always optional but you should never skimp on this. Hire the inspector.
Tip #2 – Hire a Licensed Home Inspector
Many of us know people who are really handy around the house, in fact they may even be experts at all things that are house related. My brother in law is one of them and I would trust him with advice about anything regarding my home. However, when it comes to the home inspection and a real estate purchase, the inspector needs to be licensed.
One reason is that the seller may not accept the results from someone who isn't licensed. I wouldn't. While Uncle Bob may have your back, you need to have someone working for you that does this stuff everyday.
Your Realtor will probably have a few who they recommend and you can take their advice. Or, you can do some research on your own.
Tip #3 – Make It a Contingency in the Contract
You're not only getting a home inspection to see if something is wrong with the house but you also want it to be a contingency in your purchase agreement. Once the inspection is complete, you'll get a report of all problem areas. Most of the time, there will be small issues to address but there may be more important problems that have to do with safety or issues that are expensive.
This is your opportunity to request that certain repairs are made by the seller. If the inspection is a contingency, you will be able to get out of the contract based on the results of the inspection. If the inspection is not listed in the purchase agreement as a contingency to the sale, you are stuck with the results.
Give yourself plenty of time to not only get the inspection performed but also to get a repair list to the seller. This is usually around 10 – 14 days.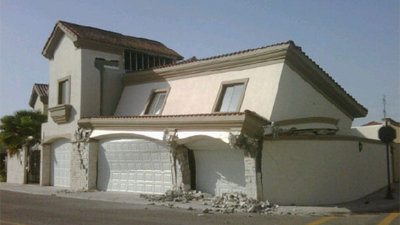 Tip #4 – Don't Get Too Wound Up About Repairs
As a Realtor for quite a some time now, it's my opinion that buyers shouldn't get too excited about having the sellers repair "every single" item that pops up on the inspection report. At this point, you and the seller have negotiated on price and terms and chances are the number that you have agreed on is the best and final for both parties.
When you buy a pre-existing home, you know that the property will have something wrong with it. It may be small but there will always be something that you could pick apart. My advice is to concentrate on repair items that would involve your safety or things that would be quite expensive to replace.
On the other hand, if the home is brand new, I would expect that my client buyer should get a house that is near perfect condition.
Tip #5 – Be Present for the Home Inspection
If at all possible you should be there for the inspection. I realize that this is sometimes impossible if you're buying from out of the area but this is a great chance to learn more about the house that you're getting ready to buy. Have a list of questions to ask the inspector and take notes. They will walk with you and show you first hand what you'll see in the report.
It's a great learning experience that will give you more peace of mind about such an expensive purchase that you're getting ready to undertake.
Tip #6 – Get Proof
After the inspection is complete and you and the seller agree on the repairs, be sure to ask for documentation of the work that was completed. All work should be done by a licensed contractor and the seller should be able to provide documentation of the repairs that were made.
It's also a good idea to have the work re-inspected after the repair is made.
Additional Resources for Home Inspections: