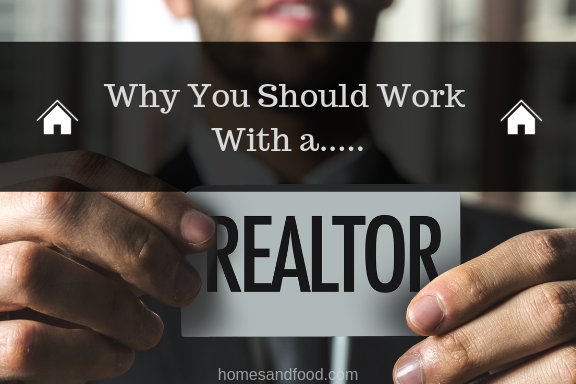 Let's face it, buying or selling a home can be a daunting experience, unless you do it everyday of course. Not only do you have to deal with the public but you also have to make sure that your rear end is covered legally.
For those who think they can tackle their next real estate project on their own, here are the……..
Reasons Why You Should Work with a Realtor
As we all know, there are two parties in every real estate transaction and the function of a Realtor is to provide focused expertise to those parties to relieve stress, save time, and save money. Now, as a Realtor I'm obviously a little biased but there isn't any reason NOT to use one when buying or selling a home.
It's What They Do
Ok, this is a Captain Obvious moment but think about it. Why would you pull your own bad tooth or change your own transmission? You hire someone who has expertise in their field. A Realtor is trained (initially and continually) to understand and follow real estate laws regarding fair housing, encroachments, disclosures, disclaimers, and so much more. Their "book knowledge" as well as their experience of "working the streets" are passed on to you to help you have a trouble-free experience.
Quite frankly, if I wasn't a Realtor, there is no way that I wouldn't use one. For instance, our real estate contracts seem to grow annually. It's been said that every paragraph that you see in a contract is there because someone was sued.
Work with the expert, the Realtor!
They Have Strategies That Work
For buyers and sellers there are things you can do (ethically) to get what you want in a tough market. Your Realtor will likely be very experienced having been in thousands of homes and worked with hundreds of clients. This experience gives them an edge in the marketplace. David Martin talks about this in "Winning Strategies When Buying a Home in a Tough Market".
How would you compete with 2 other buyers for a home?
What can you do to make your home stand out in a buyer's market?
A seasoned Realtor knows the answers.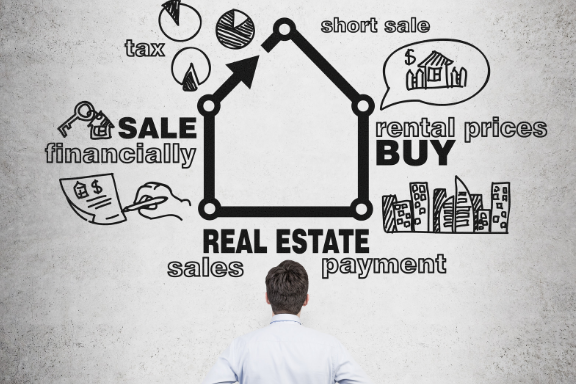 They Have Your Back
People have their own reasons to become a Realtor whether it's because they love working with people, like houses….who knows? However, Realtors work by a set of principles, principles that include honesty and integrity. They actually have to abide by an ethical code to work for their client's best interest, which is also called a fiduciary relationship. When a Realtor takes on a client (or vice versa), the Realtor will put the interests of that client above everything else, including their own interests. It's our job to have the backs of our clients which involves saving them money, reducing hassle, saving them time, resolving conflicts, and negotiating the best terms for them.
Realtors are Negotiators
One thing that buyers and sellers can get uncomfortable with is negotiating when it comes to their real estate deal. Well, when you work with a Realtor you have a built-in negotiator. One of their main jobs is to look out for your best interests and that usually comes in the form of price, terms, and repairs.
John Cunningham talks about this in "Real Estate Professionals Must Have These Attributes". You have probably heard that the most successful negotiation happens when all parties get something they want. Even in the most heated moments of negotiating a real estate transaction, a strong Realtor will be able to bring balance and get their client something (whether it's a better price, the closing date they wanted, or a certain repair).
The Power of the MLS
Sure, you can see just about everything on the internet these days but the difference is efficiency and speed. For instance, how fast can you find homes that are for sale on a particular lake or properties with a basement? The "big boys" for real estate searches don't have the ability to search on a micro-level for specific things like privacy fences, fireplaces, swimming pools, bodies of water, styles of homes, etc. You get the point.
Realtors have the ability through their local MLS to search for the smallest of criteria and will have the information for you within seconds.
If you're selling a home, the MLS is your "go to" for having your listing get a tremendous amount of exposure.
They Know Their Market
In my opinion (of course), understanding the local real estate market is the number one benefit to working with a Realtor. Markets are different from one part of the country to the next. Shoot, markets can be different from one neighborhood to the one down the street.
In "What Does a Realtor Do?" by Karen Highland, she discusses how Realtors spend hours of time on a regular basis diving into real estate market conditions like:
What homes spend less time on the market?
Why aren't certain neighborhoods selling well?
What is the listing to selling price ratio?
Is new construction killing pre-existing home sales?
When you have someone who's on your side and knows this stuff, you are in a much better position to win, whether you are buying or selling.
Marketing
Quite frankly, marketing is a huge part of what Realtors do for a living. In today's digital world as a seller, you have to be able to expose your home to the most amount of people possible. Realtors who are internet savvy will do that for you.
While there is still a place for traditional marketing like flyers, yard signs, and open houses, online marketing reigns supreme for getting the word out. As Jamolh Dewald states in his article, Why It Matters Who You Hire to Sell Your Home, 99% of millennials search for their next home online. Since millennials are the largest purchasing group in the country, you should make sure that your listing is seen online (in multiple places).
Can you imagine getting your listing out to at least several dozen websites without the help of a Realtor?
Social media is another powerful marketing tool and has become the new billboard. Paul Sian mentions in "Marketing Strategies Expert Realtors Use to Sell Your Home", that Realtors who leverage this tool by constantly adding new and different material will attract new followers, which ultimately will benefit their buyer and seller clients.

Realtors Protect Your Pocketbook
In Petra Norris' article, "Should I Buy a Home Directly from the Listing Agent?", she discusses how Realtors can easily tell if a property is overpriced. So many times, buyers will fall in love with a house so much that they don't even consider the fact that it is priced too high. Your Realtor will help you stay financially grounded and potentially save you thousands of dollars.
This happens a lot when buyers deal directly with the seller's agent or working with a For Sale By Owner.
They Can Identify Problem Areas
There are a ton of things that could turn off a buyer, keeping you from selling your home. And, there is something to be said about working with a Realtor who does this work day in and day out. When you work with a seasoned Realtor, you're getting the experience of someone who has probably been in thousands of homes and worked with hundreds of buyers. They know what's going to cause a home to sell and what's going to cause the home to sit on the market forever.
In the article, "Do I Need a Listing Agent to Sell My Home?", Sharon Paxson talks about how Realtors can identify problems that will come up in a home inspection and how to enhance your curb appeal. Like I said, there is a plethora of potential problems that could slow up production and a seasoned Realtor knows what they are.
Access to Their Little Black Book
Over time, Realtors develop business relationships with other professionals in the real estate industry like:
Other Realtors
Home Inspectors
Loan officers
Appraisers
Title companies
Pest Control companies
Surveyors
As Anita Clark points out in 11 Reasons Why Sellers Need to Hire a Real Estate Agent, being able to tap into an already established professional network is invaluable. You get access to a team that is already vetted and proven which will save you a lot of time and frustration.
It should be noted that Realtors aren't compensated from the vendors they work with, in fact, it's against real estate law. So, when a Realtor offers a suggestion it comes from experience of working with that person and they want to give their client the best advice. Eric Jeanette says it best in his article, "Should I Use a Realtor Preferred Lender?". Home buyers should do their own research to compare different lenders including the lender recommended by their Realtor. The more information they have, the better.
Realtors Keep You From Making Common Mistakes
Again, if you don't work in the real estate industry everyday you wouldn't think about things that could cost you during your transaction. Eileen Andersan writes in "15 Costly Mistakes Home Buyers Make" about this. Here are a few of those that a Realtor would help you avoid:
Choosing the wrong lender
Looking for properties before getting pre-approved
Not putting away enough money for closing costs
Skipping your home inspection
Making major financial changes while you're under contract
and much more….
They Have an Objective Eye
Let's face it, buying and selling a house can be an emotional roller coaster with many variables that could go haywire. In Kevin Vitali's article, "What Can a Buyer's Agent Do for You?", he discusses much of what we're talking about here. One of his points references how having a Realtor in your corner will keep you "off the ledge" and everything in perspective when things don't go perfect. Here are just a few that come to mind….
Your buyer loses their job just before closing.
You find out that there is extensive termite damage.
The buyer wants every single repair made that was cited in the home inspection.
You find a home that you love but another buyer beats you to it.
You lose your financing.
There are thousands of things that could go wrong and a Realtor will help fix the problems and keep you focused on the goal.
Realtors Do the Heavy Lifting
I really believe that most people don't realize how much work goes into buying or selling a home. Bill Gassett talks about this in "Pros and Cons of Selling a Home For Sale By Owner". Outside of the emotional toll it can take, you will need to devote a considerable amount of time and energy in taking on the many tasks during a real estate transaction. Here are a few:
Researching city and tax records
Researching homes that have sold, those that didn't sell, and those that are for sale
Determine closing costs or proceeds of the sale
Developing marketing material
Research the best lenders, home inspectors, and appraisers
Schedule appointments to see homes
Negotiate the offer price, terms, and repairs
Communicate constantly with all parties to the transaction
Assure that all timelines are met
This is just skimming the surface of what needs to be done. If you were to micro-analyze, there would be 100's of tasks that go with every sale. Realtors take on the bulk of this work.
Realtors Are All About the Details
If you screw up dinner, that's not so bad but if you screw up a real estate transaction, you could get sued. It's our job to not only advise what to put in the contract but also to adhere to those terms.
In "8 Things A Realtor Does Behind Your Back", Lynn Pineda elaborates on the importance of accuracy in a purchase agreement. Your Realtor will be scrutinizing all documents to make sure that the correct figures and dates are present and that they don't conflict with each other.
They'll also make sure that your contingency timelines stay on track. For example, you can not ask the seller to make any repairs on day 11 if you have 10 business days to do so.
They Assist in Preparing Your Home to Sell
There are many articles on this subject but in a nutshell, Realtors know how to advise you on optimizing your property to appeal to the masses. This quite frankly comes through repetition of working with people, finding out what they like and don't like. In "Should I Hire a Listing Agent to Sell My Home?", Michelle Gibson goes over this benefit.
Michelle says that Realtors know how to showcase your property through proper staging, de-cluttering, and cleaning up sight lines. Sellers can make a huge impact with a some extra effort and maybe a little money to attract a buyer quicker.
How to Choose a Realtor
Now that you've read the many benefits to utilizing a Realtor, how to go about finding one? Sure, a quick Google search will give you hundreds of options but what then?
Geoff Southworth writes about this in "How to Pick a Real Estate Agent". Ultimately, you'll want to find a Realtor who is not only experienced but who is also someone you would "like" to work with. Let's be real. Some people are just jerks. This will come by personal interaction with a few of them to find out if they are a good fit for you. Consider the following when interviewing a Realtor for the job:
Were they on time?
Did they listen to your needs or mainly talk about themselves?
Are they friendly and professional?
Do they have a strong track record? Do they know what they're talking about?
Do they present facts or just blow smoke?
Do you have an overall good feeling about them? What does your gut tell you?
In his article, "Top 5 Reasons Why Choosing Your Real Estate Agent Really Matters", Danny Margagliano also hits on this. Not all real estate agents are the same (as with any industry) so it's not the greatest strategy to just go with the first person you see. Take some time to talk with a few to find out if they will focus on your needs and if they are knowledgeable enough to get the job done.
Finding the right Realtor for you will make your life so much easier and pleasant. The goal will be met and you will feel great about the whole experience.