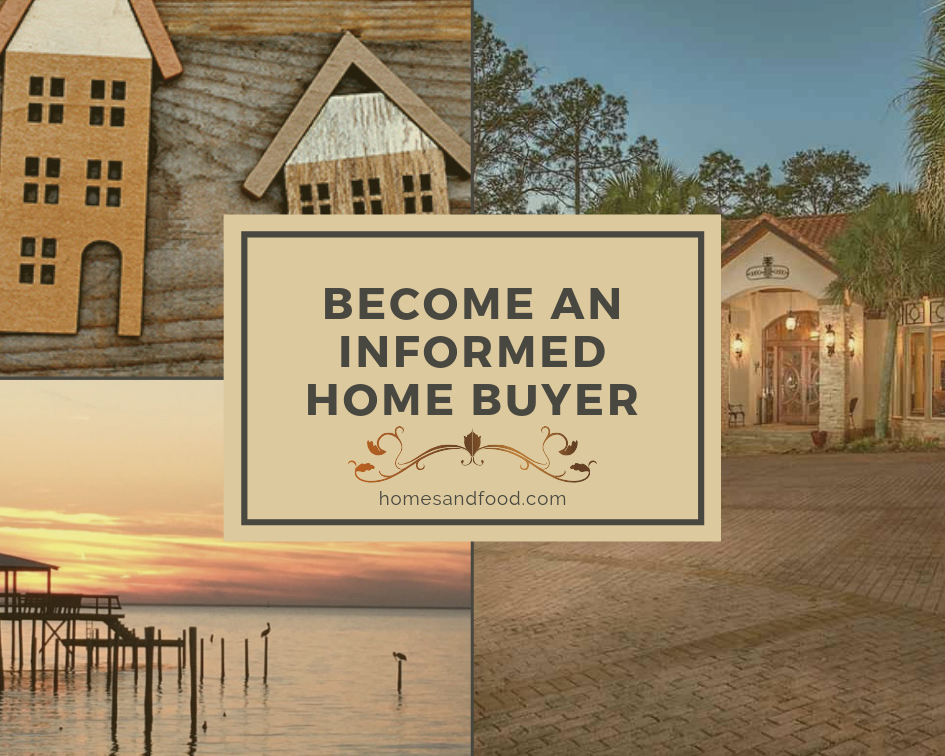 To be at the top of your game when buying a new home you'll need to take into account a number of real estate market conditions before you make the big move. Sure, everyone likes a good deal but good deals are subject to your local market which goes hand in hand with supply and demand.
Timing is everything in real estate but unfortunately none of us possess a working crystal ball, so all we have to go on is our own research on recent past results. You may be asking yourself, "Should I buy now or should I wait 6 months?". To get the answer you'll need to take a personal inventory of your own ability to purchase and dig into the overall local market. Let's get into a number of considerations to……..
Become an Informed Home Buyer
Your Financial Snapshot
For starters, it really doesn't matter how the local real estate market is doing if you're not financially ready to make a move.
Are you in debt up to your ears? Generally speaking, mortgage lenders like to see that your monthly housing expenses are no more than 28% to 33% and total debt of no more than 38% of your income. This should be pretty easy to figure out on your own. Plus, by doing this, you'll alleviate any surprises from your loan officer.
Most of us have a good idea of how much we are willing to spend each month on a mortgage payment. The good thing is that the internet is full of mortgage calculators that will supply you with your payment based on a home's sales price. The not so good thing is….this isn't entirely the whole picture. Mortgage calculators will only show you principal and interest. They will not factor in taxes and insurance though. This PITI will represent your total mortgage payment. You can spend a lot of time trying to get the tax and insurance info on your own but the fastest way to do this is to contact your Realtor. They should be able to supply these costs in no time.
How much cash do you have on hand? For the most part, home buyers will need to pay a down payment between 3%-5%, home inspection, closing costs, and an appraisal. Lenders will also like to see that you have some cash on hand in reserves after paying everything to buy the home. I said "for the most part" because some buyers may qualify for a loan with no down payment plus you may also be able to negotiate your closing costs to be paid by the seller. Whatever the case, you will still need some cash to make the sale.
How pretty is your credit score? This is also something that you can find on your own from websites like creditsesame.com and it's free. Of course, the higher the score, the better. Higher scores will enable you to enjoy lower rates, saving you big money in the future.
How Do Interest Rates Look Right Now?
Now, I'm a Realtor and not a mortgage guy but I do know a few things about rates from selling homes for 13 years. Like I said before, the better your credit, the lower your rate so work on that score! Also, not all banks are created equal. I work with various lenders who post different rates. Most of the time this has to do with the APR. A lender may give you the general interest rate BUT the APR is what you will want to know. The Annual Percentage Rate reflects all of the costs of your mortgage payment including the rate, lender fees, points, and other miscellaneous charges. The APR is what can be drastically different between different lenders. Do your homework and get other opinions.
If you see a new home in your near future, you need to keep an eye on interest rate forecasts. If rates are expected to trend up, you may be in a situation where you will have to buy a home with a smaller price tag.
Home Inventory
It's all about supply and demand! You probably have heard the terms Buyer's Market and Seller's Market, which is another way to describe how many homes are currently for sale.
Buyer's Market – When inventory is large there are plenty of homes for sale which benefits the buyer. Quite simply, there are more homes than there are buyers. The buyer benefits because they not only have plenty of properties to choose from but sellers will often lower their prices or offer incentives to attract the buyer's business.
Seller's Market – In this market, there are more buyers than there are homes. The seller benefits in this case since buyers will often compete with each other to purchase a property, which normally occurs from a buyer offering more money to the seller. Things tend to get done when you throw money at it.
Knowing what kind of market you're in will help you become an informed buyer because you'll know what to expect. Will you have to pay less than list price or more? Your Realtor should be able to answer this quickly for you.
How Long Are Homes Sitting On the Market?
The average number of "Days on the Market" in a particular area is a good indicator of how strong the real estate market is. In my area the average number is around 100 days or so depending on what neighborhood you're looking in to. We are in a slow and steady market which is giving buyers some benefit but not too generous. The way that our MLS calculates the DOM is from the first day in the system until the property goes under contract. So, if we see a listing that had a DOM of 5, that property will probably close between days 35 and 40.
Check with your Realtor to see what the current Days of the Market are for an area. If homes aren't lasting long, you will need to have all of your ducks in a row from the start including your pre-approval letter, cash for closing, and a plan for a closing date. Also, for homes that are not on the market very long, you may end up having to pay the full list price or even a little more.
The School System and Crime
Most people do take schools and crime into consideration but you might be an empty nester and being in the right school district may not be important to you. I would encourage all buyers to take schools and crime into consideration. Why you ask? Well, you probably won't stay in that house forever so eventually you'll need to find a buyer.
You will always put yourself in the best position to win if you not only think about how your purchase effects you presently but also how easily the property will sell in the future. Think resale value.
As far as crime goes, it stinks. However, some areas have lower crime rates than others so it's always good to be informed. Sometimes buyers get so caught up with how the house looks that they don't consider other factors until it's too late. Bad crime will effect the present and resale value of course.
Proximity to Stuff
You might like to drive an hour and a half to get home after work each day. We all have our preferences and, yes, there are pros and cons in rural living. We built a house in the woods because at the time, well, let's just say that it sounded right at the time. Yes, there was the peace and quiet and occasional snake (my nemesis) but it took me 25 minutes to just get a loaf of bread. Living in solitude lasted about 7 years until I just couldn't take it anymore.
How far you live from work, schools, shopping, and restaurants is taste sensitive but be sure to have a handle on commute times and traffic. What are you comfortable with? In today's digital world we can actually see traffic cams on our phones so do your homework to find out what you are willing to stomach.
Costs of Owning a Home
One of the great benefits of renting a home is that you have to make one phone call if the AC goes out and that's to the landlord. Most people have figured out that owning a home far outweighs renting one though but it is something to think about. Will you have enough money in your emergency funds account in case the stove breaks? I know a couple who just recently went through this. Within one week, their refrigerator AND their AC quit working! That's a big hit to take for anyone.
I'm not discouraging you from buying (I am a Realtor for goodness sake) but just be ready to handle those inconveniences when they rear their ugly heads.
Another consideration is the age of the home. Over time all structures will break down so if you're buying an older home, you'll need to think about all of the systems of the house, roof, windows, etc. If you can swing it, buying new construction is a fantastic idea for this very reason. Not only will you usually get a 10 year home warranty on the structure but everything in the house will be brand new so you will get those warranties as well.
The Takeaway
Be an informed buyer by taking the time to get your finances in order and being ready for the unexpected. Do your homework. Know your debt to income ratio. Know your credit score. Get advice from a seasoned loan officer, accountant, and a Realtor. I'm a little biased but a solid Realtor will save you a lot of time and possible a lot of money.
Additional Resources for Being an Informed Home Buyer: