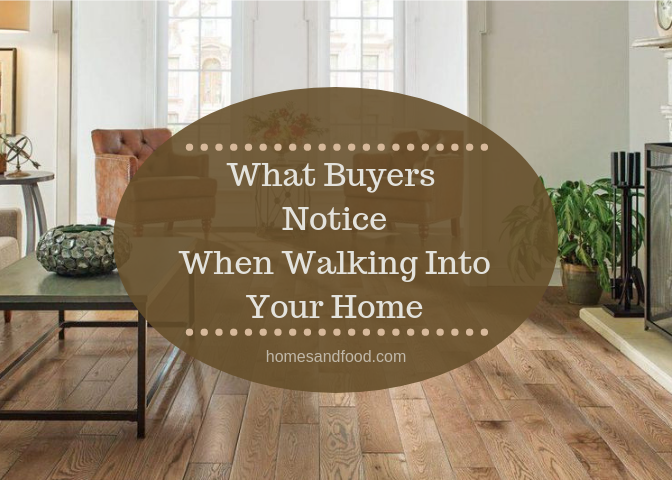 Is your house for sale and your not getting much action?
There are many factors that go into selling your home including price and market conditions, however, there are a few that may slip your mind when trying to have a sold sign placed in your front yard.
Yes, pricing your home right ranks at the top for putting yourself in the best position to sell but you need a good balance. Implementing all of the successful home selling strategies will fast forward your efforts in finding a buyer. As a seller, you may be focused on price, marketing, and keeping your house tidy but you need to think like a buyer.
As a Realtor who has worked with hundreds of buyers I can tell you that in many cases, home buyers know that "this is the one" when they walk through the front door. Based on a lot of experience, here are some thoughts on ………
What Buyers Notice When Walking Into Your Home
Think like a buyer and you'll accelerate your efforts in selling your home.
How Your Home Smells
Oh, we've all seen the commercials for Febreeze on how we can go "nose blind". It's a little like gaining weight (at least in my case). Let's say that you're a certain weight in July and then all of sudden you realize that you're 20 lbs heavier in September. Because you see yourself in the mirror everyday, you don't really notice the gradual differences in your body over time.
Our senses play a huge role in purchasing a home and the smell factor is near the top of the list. If you think about it, what a buyer smells when they walk through the front door will probably be the first thing they notice (even over sight).
Here are a few smells that could be huge turn off for potential home buyers (based on touring thousands of homes):
Overall pet smell
Pet urine smell
Musty odor
Strong cooking scents like curry
Body odor
Mildew
Cigarette smoke
Over the top floral scents that are "supposed" to smell good
Because of the nose blind factor, have a friend walk through your home to give you an honest, objective opinion on how your house smells. Then, consider having your home professionally cleaned including the carpets and upholstery. Painting the walls will also help the odor dilemma dramatically.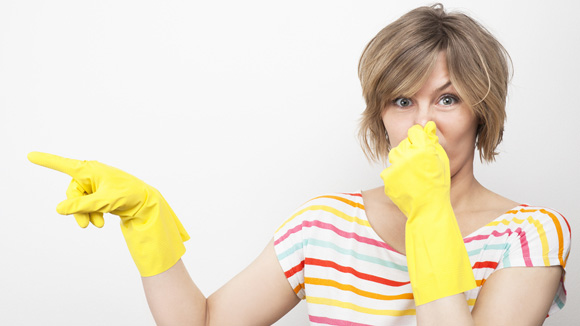 Other Signs of Pets
As some home buyers won't even consider a property if it has been smoked in, others feel the same way about pets. Don't get me wrong, I am a huge dog lover and I've never been without one in my life. Plus, I'm not telling you to get rid of your pet in order to sell your home, of course. What I am saying is, there are things you can do to make your house more appealing to home buyers if you do have pets.
As mentioned above, have your carpets professionally cleaned. Any signs of stains or bad odors will automatically turn off a buyer when walking through your home.
I've been through quite a few houses that showed severe signs of animals chewing on or scratching the wood trim. All of this trim needs to be replaced or repaired. You may even have to replace a door or screens that have been scratched and damaged. Taking this a step further would be your furniture that has been clawed by your cats. Yes, this is personal property that will go with you but if buyers notice this, they may wonder what else is damaged.
Also, the best way to prepare for a showing if you do have pets is to not have your pets present at all during the showing. If that's impossible, make sure Fido is put away somehow. No one wants to have to worry about being bit or having a dog bark at them while they are considering to buy your home. Another great policy is to put away food/water dishes, toys, and dog beds during showings. Allow the buyer to focus on your house, not everything that is in your house.
If homes buyers notice the presence of pets, they will subconsciously or consciously speculate that there may be hidden issues to fix later.
Does Your Home Resemble a Dungeon?
For the most part, home buyers prefer a house that is light and airy. Dark is bad and bright is good. Another thing to think about is that most buyers will be touring your home during the day. So, when they walk into your property from the bright sunlight, your house will always appear to be darker.
Here are some remedies for a dark house…..Pull the curtains back and open all the blinds. Let the light in! If you have enough time before a showing, turn on all of the lights. Sometimes there are light-eliminating issues that you can't control like a lot of trees around your house or not having enough windows. In this case, consider painting your walls a lighter, more neutral color. You can also re-arrange bulky furniture and add mirrors to give the appearance of more light.
A dark house is another somewhat negative deterrent that you can fix.
Show Your House Some Love
Home buyers will have a scrupulous eye when walking through you property. They are going to notice every little crack and imperfection. Most of the items I'm talking about can be remedied in a single Saturday afternoon and won't cost you very much. Here are some ideas of low cost repairs that could mean the difference between a quick sale and your home going stale on the market.
Cracks in Sheetrock
Water stains on your ceiling or walls
Light switches that don't work
Dripping water faucets
Squeaky doors
Squeaky floors
Caulking that has cracked between your trim and walls/ceilings
The more that a buyer sees that they will have to fix upon moving in, the less interested they will be in that property. Properties in need of less repair will always be bumped near the top of the list because buyers prefer less work than more of it. In actuality, everyone prefers that.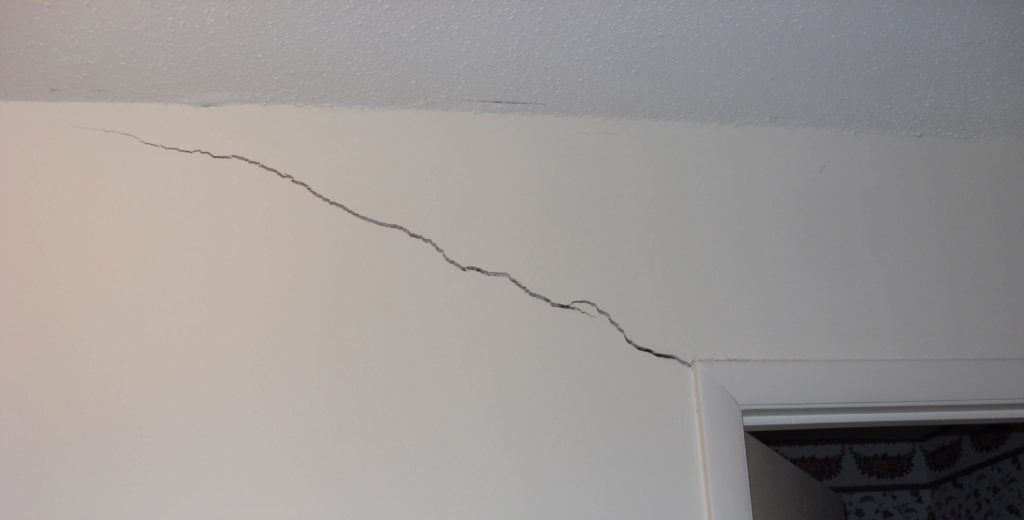 Bigger Is Better
At least it is when it comes to square feet for most people. Today's home buyer prefers light and airy spaces that have a nice flow from one room to the next. Now, you may have an aversion to removing a wall (as would I) but there are some things you can do to give the appearance of a larger space.
Re-arrange your furniture to create a natural flow through the space. Take out pieces of furniture that you don't necessarily need like extra coffee tables, recliners, or bulky book shelves. Staging your home to sell means to re-create your space to give the illusion of a more usable area. You can also consider removing extra stuff (clutter), collectibles, deer heads, your trophy collection, etc….
You want the potential home buyer to walk in your home and see lots of space. Besides, since the goal is to sell your home, you're going to have to move this stuff anyway so you might as well do it now. Renting a storage unit or having a couple of yard sales is a great idea if you are wanting to sell your home.

The Takeaway
Always remember that you only have one chance to make the best first impression. Think like a buyer! Give them less to worry about and enhance the positive elements of your home. If you balance all of the aspects that go along with selling real estate, you will get an offer sooner than later.
Additional Resources for What Buyers Notice: