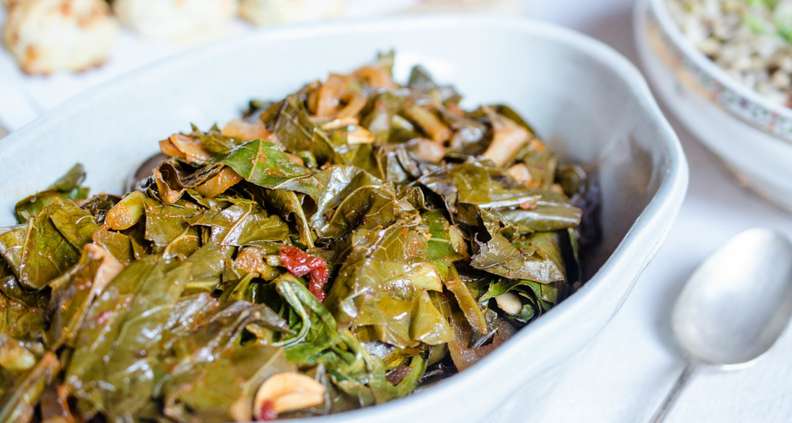 Simple but delicious!
Ingredients
1 tablespoon extra-virgin olive oil
1 sweet onion, such as Vidalia, thinly sliced
4 cloves garlic, chopped
2 cups tomato or vegetable juice
1 chipotle in adobo, chopped, plus 1 tablespoon adobo sauce from the jar
12 cups chopped collard greens (about 12 ounces)
Kosher salt and freshly ground black pepper
Instructions
In a Dutch oven or other large pot, heat the oil over medium heat. Add the onion and cook, stirring occasionally, until golden brown, 8 to 10 minutes. Add the garlic and cook until fragrant, 45 to 60 seconds. Stir in the tomato juice, chipotle and adobo sauce. Add the greens and cover.

Cook, stirring occasionally, until the greens are tender, 15 to 20 minutes. Season to taste with salt and pepper and serve immediately.
Recipe courtesy of Virginia Willis