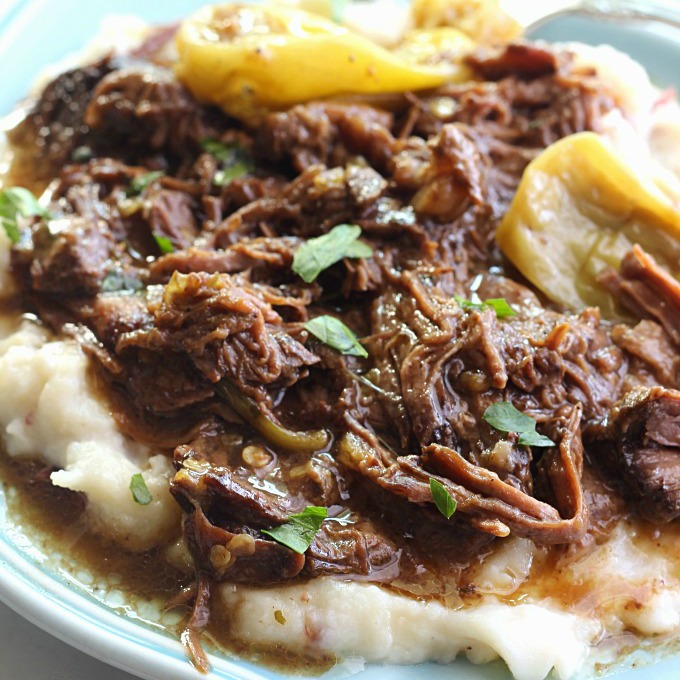 So Easy and So Good! If you haven't tried this yet, do it. You just throw everything in a crockpot then wait. It is my "go to" now for roasts.
One 3- to 4-pound boneless beef roast, your choice of cut (see Cook's Note)
1 stick (8 tablespoons) butter
1 package au jus gravy mix
1 package dry ranch dressing mix, such as Hidden Valley
Pepperoncini peppers, number to your liking, and a little juice
Salt and freshly ground pepper, if desired
Put the roast in a slow cooker. Add the butter, au jus gravy mix, ranch dressing mix and pepperoncini peppers and juice. Add salt and pepper if you like and cook on low until tender, about 8 hours.
Cook's Note
Sometimes we use chuck, sometimes sirloin tip, sometimes rump. Sometimes we sear it. Sometimes we don't.
Realtor's note: Go heavy on the pepperoncinis.
Recipe provided by Belle of the Kitchen.