Tips for Selling Your Home Fast
Marketing and Real Estate
Price It Right from the Start – This is probably the biggest tip that I can give you. You simply won't sell your home if you are over-priced in your marketplace.
Work With a Realtor – A huge factor in selling your home fast is working with someone who does this everyday. Be sure to use a Realtor who is internet savvy and motivated.
Be a Smart Buyer – I thought we were talking about selling? Yes, but if you don't overpay for your home to begin with, you will have a better chance of selling your home faster and for more money.
Internet Exposure – Use a Realtor who is internet savvy and will market your listing on their own real estate site and dozens of others around the country. You need maximum exposure.
Flyer – High quality flyers are great to feature the highlights of your home when selling and buyers love to look at them.
Use Video – Videos are great for those who can't physically walk through your property at the moment or for buyers who have seen your home in person but want to look again.
Make Your Photos Count – Since you're going through the trouble to take nice pictures, make sure there is plenty of light to showcase your home the best.
What's Your Competition Doing? – Your Realtor should know this already but find out what homes have sold in your area AND what homes that didn't sell? Find out why.
Slideshow – I understand that some people are camera shy so a good alternative would be to use a photo collage or slideshow.
Use High Quality Pictures – In today's digital world, buyers are largely going online to view homes first. There's nothing worse than buyers basing their opinion of your property on horrible photos.
Create a Bidding War – If you really want to stir things up to sell your home, under-price your home just a little. You're likely to get more than one offer.
Be Your Own Best Marketer – Spread the word that your home is for sale to friends, neighbors, and social media.
Lower Your Price – If you're not getting any showings at all there's a reason for it and it's probably price. Consider lowering your price to create much needed buyer activity.
Be Ready for a Showing – Most of the time buyers will give plenty of notice to see your home but try to be as flexible as possible. Keep you home "show ready" at all times.
Agent's Online Activity – Before listing with a Realtor, make sure that they have a strong web presence through their own sites and social media.
Information Sheet – Have this available for all who tour your property. Include the special features of your home and showcase what you love about it including the surrounding area.
Snacks – Provide a small snack and bottled water for all who tour your home.
Appeal to Women – Since women probably play a bigger role in choosing a home than men, keep them in mind when you decide to paint a room or straighten up your man cave.
Personal Property – Offer to leave personal property that may not necessarily go with the home automatically like the washer/dryer, gas grill, pool table, etc.
Consider Your Realtor's Opinion – Find an experienced Realtor who you can trust and listen to their advice. They have your best interests in mind.
Think Like a Buyer – Put yourself in their shoes by looking at other homes that are for sale that are like yours. What do you like about these properties? What turns you off?

Outside the Home
Yardwork and Flower Beds – You shouldn't put a discount on a great curb appeal. With a little bit of money and a Saturday afternoon, you can turn your boring yard into something to be desired.
Clean Windows – This is another task that is often overlooked but it will do wonders for your house once you're done.
House Numbers – Upgrade to house nice numbers with an attractive font that are easily visible from the road.
Welcome Mat – Not only is this a subconscious signal to the buyer but a clean welcome mat is well…..welcoming.
The Porch Floor – Buyers will pay special attention to the entry way of a home. Re-paint, power wash, or re-stain as needed.
Fresh Coat of Paint – Want to sell your home fast? Fresh paint on the doors and trim can give your home a brand new appearance.
Be Objective – Walk out to the street, look at your home, and give it an objective analysis. What needs to be done to attract more buyers?
Update the Mailbox – This quick fix is overlooked as a tip to selling your home fast but "anything" that you can do to improve the entire property is a good thing.
Neighborhood Clean Up Day – Organize and rally the troops to have all of your neighbors spruce up their own properties. This is a win-win situation for everyone and buyers will appreciate such a nice looking neighborhood.
Front Door Hardware – Buyers will notice every little detail, even how good the front door looks. Consider changing out the front door knob and hinges.
Pressure Wash – Pressure washing your walkways, decks, and driveway is an inexpensive way to brighten up the entire outside.
Mow the Grass Often – Nothing says neglect like an overgrown lawn and buyers will appreciate your efforts.
Mend Fences – This is a task that can be neglected and turn into a big deal later. Check to make sure that your fence and gates are in proper working condition.
Accent the Front Door – You can do this by adding a new door knocker or new color of paint.
Pressure Wash the Exterior Siding – If you have vinyl or wood siding the chances are good that it's dirty and may have some mildew. Pressure washing will do the trick.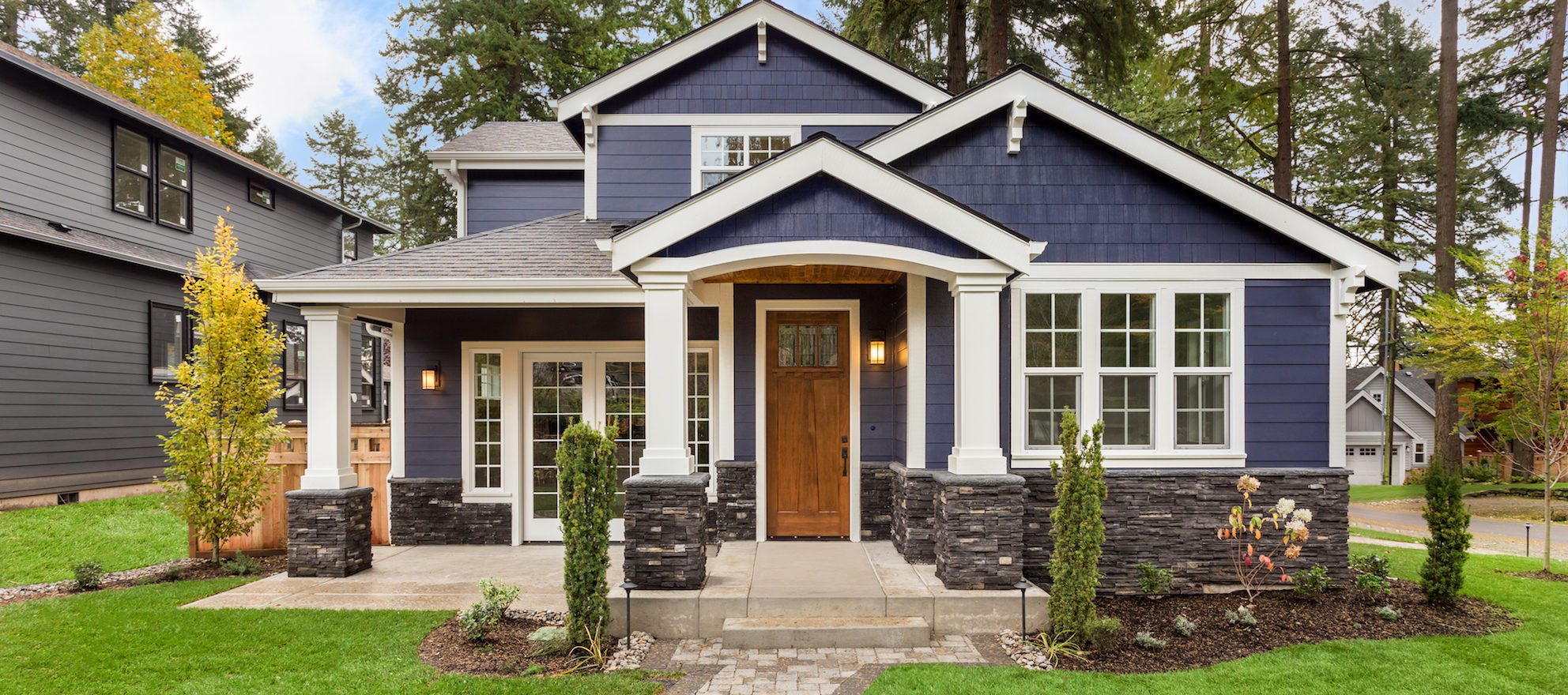 Inside the Home
New Hardware on the Kitchen Cabinets and Drawers – It's amazing how you can give your kitchen a whole new look by just replacing the handles and pulls on your cabinets.
New Cabinets? – You may not have to replace your kitchen cabinets to give the space a fresh look. A couple of alternatives are to just replace the doors or even paint the doors and styles.
Deep Clean – Take a day (or two) to get your house in top shape and focus on areas that aren't normally cleaned every day.
De-Personalize – Remove all personal photos and anything that reminds buyers of "you". Buyers want to see themselves living in your home.
Update Switches and Outlets – Make sure they all work and match each other.
Fresh Flowers – Fresh flowers on a table can bring life to any room.
Minimize – Downsize how much furniture, accessories, and decor that you have but don't remove it all. Buyer's like to visualize how a space can work for them.
Clear Off Kitchen and Bathroom Counters – This has to do with giving off the appearance of spaciousness. Besides, no one wants to look at your toothbrush anyway.
The Wow Factor – Each room should have something that really wows a buyer and they should be showcased.
Minimize Cabinet Stuff – This is a great time to pack away pots, pans, and other kitchen stuff that you're not using. Folks will look into cabinets so you want them to appear spacious.
Conversation Areas – Stage areas that promote conversation. For instance, you can place chairs and a couch around a coffee table.
Your Style Doesn't Matter – You may like wallpaper with ducks on it but try to sell your home that appeals to the masses. The biggest buying group today are millennials….just saying.
Inside of the Oven – It's not a pretty job but buyers may look into the oven if it's coming with the property. Make sure it's sparkling clean.
Don't Forget the Closets – Since closets obviously come with the property, people will check them out. Clear your closets of everything you're not using. Clean the area and even repaint if necessary.
Don't Neglect Your Light Bulbs – Sometimes we get complacent about changing out burned out bulbs but most people prefer brighter rooms.
Clean Your Carpets – We vacuum all the time but we are also very surprised at how much dirt can be in our carpet when they are steam cleaned. Get this done and you'll be glad you did.
Baseboards – Most people have no idea when the last time their baseboards were clean. Don't forget them when you're in deep cleaning mode.
Use Plug-Ins Air Fresheners – Our sense of smell is so powerful that it can make or break a sale and everyone loves a "fresh scent".
Remove Pets, Pet Bowls, and Pet Toys – I'm an animal lover but some people aren't so it's always best to not remind them of something they don't like.
Pet Odors – We've all seen the "Nose Blind" commercials and they are true. We may get used to the smell of our pets that could be off-putting to home buyers. Be vigilant in getting rid of pet odors.
Get Rid of Clutter – You're going to have to pack up everything anyway so why not do it now? By removing excess "stuff", you will make rooms appear to be more open and spacious.
Laundry Room – This is an area that can easily look junkie if you're not careful. Consider packing up unnecessary items, clean, and even paint if needed.
Observe All Wall Imperfections – It's usually a quick and inexpensive fix to repair and repaint any flaws in the walls. This creates a blank canvas for your buyers to work with.
Keep the Lights On – During showings, it's a great idea to have your lights on. It presents well and everyone likes a bright room.
Background Music – Having soothing music playing low in the background is always a nice touch and brings an overall good feeling to potential home buyers.
Scents of Home – A subtle hint of baked cookies, apple cinnamon, or even coffee makes people feel at home. Just a thought….
Remember, Medicine Cabinets Come with the House – And, people will look in them so don't leave anything in there that you don't want people to see.
Keep Your Blinds Open – This gives a great presentation after dark for showings and brings in great light during the day.
Remove Fridge Magnets – This is often overlooked because sellers think that magnets aren't a big deal. Well, in reality they aren't a big deal but every "little" thing that you can do for the buyers to see themselves living in your house – the better.
Quick Clean – Be sure to straighten up or do a quick clean before showings. It's good practice to do this each night in case there are last minute showings the next day.
Create Mass Appeal – Stick to neutral colors when picking out wall color. You can always show a splash of color with accessories.

Additional Resources for Selling Your Home Fast: